Let's Give You Something To Talk About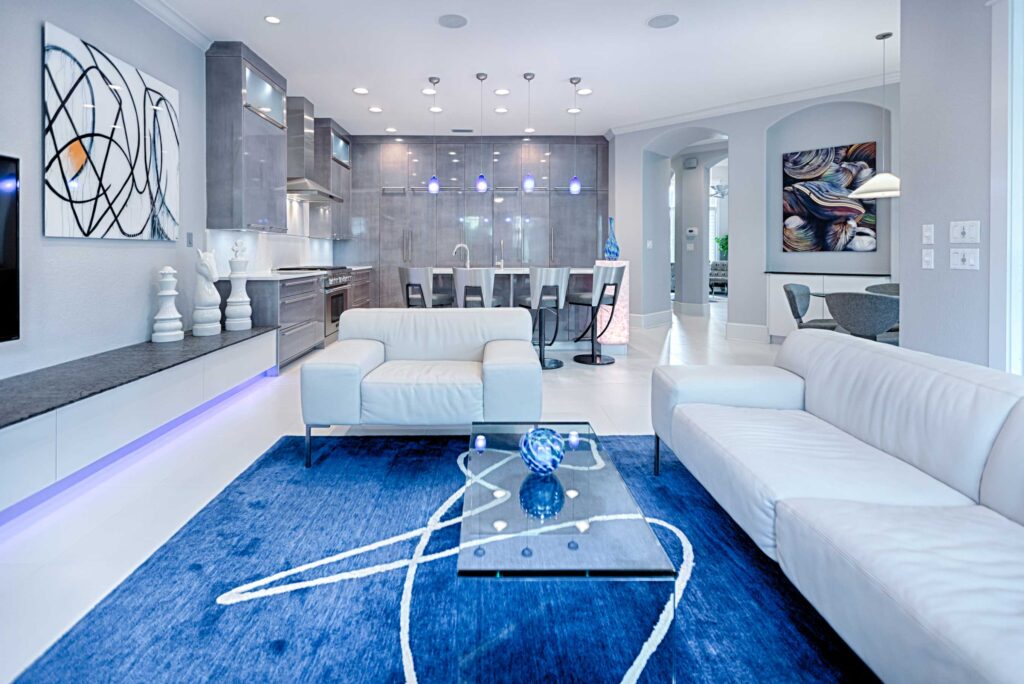 Walk through the front door to an interior that stands out from the crowd. Pops of vibrant colors, diverse lively textures, and modern clean lines are a unique transformation from the outside Mediterranean neighborhood. This home is sophisticated yet functional; creating an environment all their own.
Movement, vibrancy, and rhythm are all present in every piece that Yoakum creates, and viewing one in person is, just as the artist described seeing the works of his heroes, an experience to remember. Whether it's a series of oversized blossoms evoking the peace and love movement of the '60s and '70s, an abstract piece of three-dimensional resin artwork, or a silkscreen portrait of your favorite Old Hollywood celebrity, each piece Nathan Alan Yoakum's Artwork elicits bold thoughts and storytelling.